Trusted research - as open as possible, as secured as needed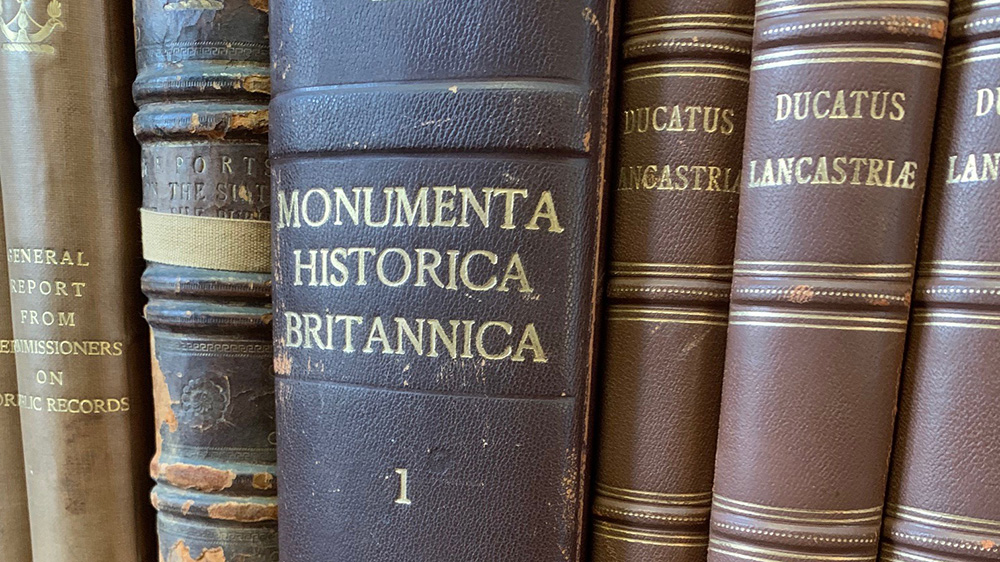 The risks associated with internationalisation are increasingly complex and changing. Universities and research organisations have to review and adapt their risk management processes in order to reach a balance in keeping their research as open as possible and as secured as needed and be able to protect values, people, organisations and secure academic freedom.
"British scientists could soon face a ten-year jail sentence for sending an email or failing to ask for permission before teaching a foreign student." With this provocative view, the New Scientist's began an article 20 years ago, in February 2002. The Export Control Bill the article was referring to, was designed to restrain the spread of scientific knowledge on technologies that could have both civilian and military uses, so called dual-use.
Legislation further extended the control from physical products to other sensitive areas, including scientific activities within and across the borders. Only a few criminal investigation cases per year have been opened in relation to the Export Control Order. But last year a headline of the Daily
Mail again claimed that "Almost 200 academics from more than a dozen British universities could face jail amid probe over fears they inadvertently helped China develop weapons of mass destruction". Some cases are expected to lead to charges. What has caused this change? Change in thinking? Rapid technological development? Geopolitical turns?
Time after Referendum
UK legislation has been in flux when it comes to international academic cooperation. After Brexit, UK redrafted its legislation and highlighted possibilities to develop a renewed regulatory environment with more freedom to support industry and investments, as well as increase the attractiveness and competitiveness of the country. All in all, the legislative agenda keeps the Government and the Parliament busy.
There are some new interesting regulatory changes concerning national security and academia. The National Security and Investment (NSI) Act came into force on 4 January 2022. The NSI Act provides the government with powers to scrutinise and intervene in business transactions, including by higher education and research organisations, to protect national security. Financial Times wrote in July 2022 that, as of the end of March, 17 deals had been investigated under the new legislation. The first decision made under the new NSI Act was made in July, when the sale of computer-vision technology from Manchester university to a Chinese semiconductor company was banned.
This fall, Parliament has been debating the National Security Bill concerning threats to national security from espionage, sabotage and persons acting for foreign powers and the Higher Education (Freedom of speech) Bill. When writing this, the latter is at the Committee stage in the House of Lords. The Bill defines the duties of higher education providers, constituent institutions and students' unions to protect freedom of speech. The Bill urges education providers and student unions to take active measures and promote academic freedom and freedom of speech -
In the Bill, academic freedom, in relation to academic staff, means "their freedom within the law to question and test received wisdom, and to put forward new ideas and controversial or unpopular opinions, without placing themselves at risk of being adversely affected in any of the ways described in subsection" [ ] "without loss of their jobs or privileges nor the likelihood of their securing promotion or different jobs at the provider being reduced".
In addition, the governing body of a registered higher education provider must maintain a code of practice, which should include the provider's values relating to freedom of speech and an explanation of how those values uphold freedom of speech. It should also describe the procedures to be followed by staff and students of the provider and any students' union. The code should also include criteria for the use of university premises and on what terms it should take place. The Bill could be an opportunity for the sector to take charge of academic freedom. The Bill gives the Office for Students (OfS) power to identify good practice and give advice to the sector and monitor students' unions which receive public funding. OfS must also provide a scheme for complaints. Office for Students has to monitor HE providers' and student unions' overseas funding and assess whether the funding presents a risk to freedom of speech and the academic freedom.
Eyes on China
The risks are most often, if not always, related to the people doing the research. In 2021 a study by a politically independent think tank, Civitas, accused 14 of the 24 top universities in the UK of having ties with Chinese weapons conglomerates and military-linked research centres involved in nuclear weapons schemes and developing futuristic technology. The report says that 20 UK universities have collaboration with 29 military-linked universities and nine military-tied firms. Some weeks ago, Civitas published a follow-up study: Inadvertently arming China, one year on. The update points out that there are at least 60 Chinese nationals working at UK universities and research institutions, in the last 18 months, who have all come either directly from one of China's defence conglomerates or from one of the High Risk or Very High Risk People's Liberation Army (PLA)-linked universities. The report is not accusing the individuals mentioned in the report of any illegal actions, but highlights the need to raise the general level of awareness about the possible risks.
China's and UK universities' relationship have raised discussion also after Henry Jackson Society's An Investigation of China's Confucius Institutes in the UK published in the end of October. The authors of the investigation see that only four out of 30 Confucius Institutes in the UK work according to their original soft power task: teaching language and culture. The investigation claims the institutes also serve as a cover for the activities of the Chinese Communist Party and are subject to speech restrictions. The report suggests i.e. the UK government should introduce legislation to remove Confucius Institutes from UK universities and add an amendment to the Higher Education (Freedom of Speech) Bill that demands academic partnerships with foreign powers to preserve freedom of speech and comply with equality legislation.
Regulation environment is a maze
More than half of the UK research is a result of international partnerships. The risks associated with internationalisation are increasingly complex and changing. Universities and research organisations have to review and adapt their risk management processes, in order to reach a balance in keeping their research as open as possible and as secured as needed. Not only because of the above mentioned dual use threat but because of protecting the values, people, organisations, and research from hostile activities and securing academic freedom. Due to the international and multidisciplinary nature of research and the requirements of open science, the task is not a simple one.
Several organisations provide support for academia. The National Cyber Security Centre offers guidance and information for individuals and organisations, including the higher education sector and research organisations. For instance Universities UK (UUK), the Centre for the Protection of National Infrastructure (CPNI) and UK Research and Innovation (UKRI) have jointly developed a summary Managing risks in international research and innovation, complementing the organisations' reports on the subject published in 2019-2021.
The report summarises three major reports produced by UUK, CPNI, and UKRI, outlines the different security threats faced by universities, and suggests what steps universities should take in order to protect intellectual property, sensitive research, people, and infrastructure. The report offers e.g. check-lists and information on training packages helping the institutions to develop their processes. One of the new players supporting universities in this field is The research collaboration advice team RCAT. RCAT is a recently formed team based within the ministry responsible for science: Department for Business, Energy, and Industrial Strategy (BEIS). According to the Government's websites, RCAT is a collaboration between the government and academia. It provides research institutions with a first point of contact for official advice about national security risks linked to international research. In practice, RCAT is run by a network of academic staff of selected universities.
How can you find the balance?
Academic freedom is under pressure, globally. Science and technology are increasingly part of the geopolitical battles, as well. According to the latest Academic Freedom Index AFI there are more losers than winners when it comes to academic freedom. AFI highlights that scholars and universities in the UK experience increasing limitations of academic freedom.
The European Union member states are discussing trusted research and academic freedom within EU structures. UK's main multilateral platform for the discussions on trusted research is the G7. Yet, in order to keep the research collaboration in Europe mutually trusted, there is a need for wide discussion across the borders. It is no wonder that UK, Nordic and Baltic countries keep the theme in their common agenda, as well.
Mon on the subject:
The author Birgitta Vuorinen works at the Finnish Embassy in London as Counsellor in Education and Science.
Tämä kirjoitus on osa artikkelisarjaa, joka käsittelee korkeakoulutuksen ja tutkimuksen kansainvälisyyden edistämisen linjausten toimeenpanoa. Kirjoituksia seuraamalla tiedät mitä tapahtuu Team Finland Knowledge -verkostossa, miten linjausten toimeenpanoa seuraava ja kehittävä kv-foorumi toimii, sekä millaisia tapahtumia järjestetään