COVID-19 epidemic measures and preparing for it in the administrative branch of the Ministry of Education and Culture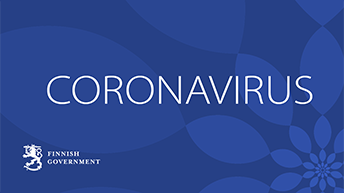 The Ministry of Education and Culture aims to support the recovery from the crisis by awarding grants, for example.
The restrictions imposed due to the COVID-19 epidemic have been lifted. Epidemic prevention measures under the Communicable Diseases Act are primarily local and regional.
The Ministry of Education and Culture implements the policies and decisions taken by the Government and prepares the statutes necessary under its remit, for example.
Under the Communicable Diseases Act, the Regional State Administrative Agencies have the power to close schools and educational institutions and to impose restrictions on assembly, for example.
The Finnish National Agency for Education advises and produces support material for education and training providers as well as schools and educational institutions.
Local authorities and joint municipal authorities are responsible for educational and cultural services and are obliged to make provision for ensuring that, even in exceptional circumstances, they are able to ensure the best possible execution of their duties. Higher education institutions are responsible for the safety and security of their own activities, taking into account existing statutes and decisions.
Many organisations and individuals in society have also wanted to help and support others in people's everyday arrangements and to make their own expertise available.