Cultural policy framework and development in Finland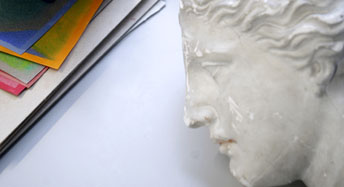 The aim of the government's cultural policy is to promote creativity, plurality and inclusion in Finland.
The Ministry of Education and Culture promotes work in the arts and other creative work, the conditions for the production and distribution of art, the availability of art and cultural services, as well as the conservation of cultural heritage and cultural environments. The ministry sees to the resources needed by the sector and prepares the related legislation.
Finland's cultural policy's most important guidelines are laid out in the Government Programme and in separate programmes for specific sectors.
Culture in the Government Programme
According to the Programme of Prime Minister Sanna Marin's Government (2019) "A dynamic cultural life has intrinsic value and as such it creates the foundation for a society where education and culture are highly regarded, strengthens democracy and reinforces the freedom of speech".
The means and measures of cultural policy have been compiled under two objectives in the Government Programme:
Creative industries will provide more jobs, their ratio to GDP will grow and the conditions for workers will improve
Cultural services will become more accessible, and the conditions will improve to allow culture to flourish.
Strategy for Finnish cultural policy
The Ministry of Education and Culture's Strategy for Cultural Policies will run until 2025. It describes the sector's operating environment changes as well as determines the common intent, objective and key measures for the development of cultural policy.
The target areas for cultural policy and related strategic objectives are:
Creative work and production
The conditions for artistic and other creative work will be better, and there will be more diverse ways to produce and distribute creative works.

Inclusion and participation in arts and culture
Inclusion in arts and culture will be increased and differences between population groups in terms of participation will be smaller.

Cultural basis and continuity
The cultural basis will be strong and vital.
Esa Pirnes, kulttuuriasiainneuvos
Ministry of Education and Culture, Kulttuuri- ja taidepolitiikan osasto (KUPO), Strategic Steering Division Telephone:0295330259 [email protected]