Youth research and monitoring of young people's living conditions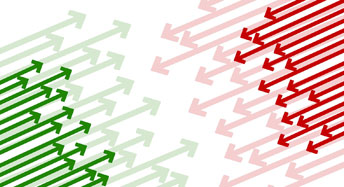 Youth research is multidisciplinary research focusing on young people that emphasises such areas as research in youth cultures, consumer research, and research in exclusion, ethnic relations, education and training and the quality of youth work. Youth research is supported by the Ministry.
The area of responsibility of the youth sector in the Ministry of Education and Culture supports research that serves applied youth work, activities and policy. The youth research that the Ministry supports from the appropriations for youth work is organised through a youth research network, which is a community of researchers operating as part of the Finnish Youth Research Society. Basic research relevant to young people is conducted at universities, universities of applied sciences and research institutes.
Youth Barometer
The annual Youth Barometer measures young people's values and attitudes.
Permanent basic themes are work, education and training, exerting influence in society, housing, future and social life as well as satisfaction with life and its various areas. Annually changing themes are included in order to tackle topics on which comprehensive, up-to-date information is needed.
The Youth Barometer is published in cooperation by the State Youth Council and the Finnish Youth Research Society.
Youth Living Conditions yearbook
Research and statistical data on young people are compiled in a yearbook titled Youth Living Conditions. This joint publication is put together by the State Youth Council, the Finnish Youth Research Society and the National Institute for Health and Welfare.
Indicators and statistics
Statistics on young people are collected on two websites in Finland. The indicators of the Youth Barometer and young people's well-being are available on a web service titled Tietoa nuorista, which is maintained by the State Youth Council.
Indicators of the Youth Barometer and young people's well-being
The indicators have been set up to allow the user to filter the data by the respondents' age group, gender, educational background or living area among other things.
Statistical information on youth work in municipalities, outreach youth work as well as youth workshop activities is provided on the web service nuorisotilastot.fi, which is maintained by the Regional State Administrative Agency. The statistics on young people have been set up to allow the users to select a certain database and regions.
European indicators related to young people can be found on the EU website in English (the Youth Monitor).
Evaluations
The Regional State Administrative Agencies regularly evaluate the accessibility of basic services, including the municipalities' youth work, to monitor the implementation of regional equality. The ministries monitor the status of basic services in their branches of administration on the basis of these evaluations.
Emma Taipale, Ministerial Adviser
Ministry of Education and Culture, Nuoriso- ja liikuntapolitiikan osasto (NUOLI), Nuorisotyön ja -politiikan vastuualue (NV) Telephone:0295330196 [email protected]