Policies and development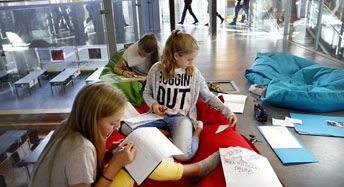 The objective of general education is to guarantee that every child, pupil and student – irrespective of their ethnic origin, background or wealth – equal possibilities and rights to culture, education of high quality that is free of charge, and the prerequisites for full citizenship.
The services must be equally and equitably accessible to everyone. The Ministry of Education and Culture is responsible for developing education in line with the policies set out in the Government Programme.
Eeva-Riitta Pirhonen, Director General
Ministry of Education and Culture, Varhaiskasvatuksen, perusopetuksen ja vapaan sivistystyön osasto ( VAPOS ) Telephone:0295330258 Email Address: [email protected]

---
Petri Lempinen, Director General
Ministry of Education and Culture, Lukiokoulutuksen ja ammatillisen koulutuksen osasto (LAMOS), Ylijohtaja Telephone:0295330180 Email Address: [email protected]