Culture
Finland's cultural policy comprises the different sectors of arts and culture, museums, cultural heritage, libraries, cultural exports and creative work. Arts and culture are supported by both central and local government.
The Ministry of Education and Culture is responsible for legislation, central government financing and strategic steering and for providing prerequisites for artistic and cultural activities. Finnish municipalities are self-governing entities and promotion of general cultural activities is one of their tasks. They encourage cultural activities among local residents by providing grants, by making facilities available and by organising events. Municipalities also maintain arts and cultural institutions.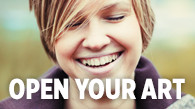 Expanding the percent for art scheme
The long-term objective is to make art-based and culture-based well-being services a permanent part of social welfare and healthcare structures and the monitoring of well-being.