Youth Act 2017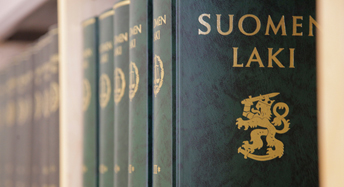 The objectives of the Act is to promote young people's social inclusion and opportunities for exerting an influence; improve their skills and capabilities to function in society; support their growth, independence and sense of community and facilitate the acquisition of knowledge, adoption of skills and pursuit of free-time hobbies and activities in civic society; as well as to promote non-discrimination and realisation of civic rights while improving young people's growth and living conditions.
According to the Act, the Ministry of Education and Culture is responsible for the overall administration, coordination and development of the national youth policy. The Act sets out provisions on a governmental programme for national youth work and youth policy which serves as the key strategic document in the efforts to support the growth, independence and social inclusion of young people and improve their growth and living conditions. Municipalities are obligated, with due consideration to local conditions, to create the necessary preconditions for local youth work and activities by providing services and premises for young people and supporting their civic engagement.
The Act defines that the State Youth Council address broad issues of fundamental importance to young people and assess the impact of the measures taken by government on the young people and the services and activities intended for them. A key aspect of the workings of the State Youth Council is to carry out evidence-based assessments of young people's growth and living conditions and generate up-to-date information on young people and their living conditions.
Under the Act, registered associations and foundations may be approved as national youth work organisations eligible for state aid. Additionally, the Act includes provisions on state grants to national youth work centres of expertise. The new Act also contains provisions on youth workshops, granting of state aid to the youth workshops, and the possibility of conducting drug tests in the youth workshops.