General Government Fiscal Plan for 2021-2024:
Reforms go ahead – the General Government Fiscal Plan secures funding for extending compulsory education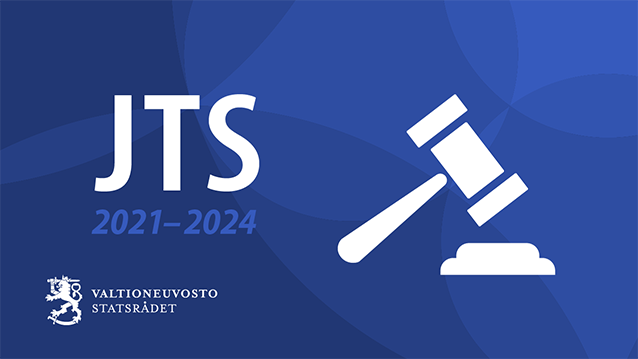 On Thursday 16 April, the Government submitted to Parliament its proposal for the General Government Fiscal Plan for 2021-2024. Agreement was reached on the General Government Fiscal Plan in connection with the government session on spending limits on 8 April. The Government has increased appropriations in the General Government Fiscal Plan for extending compulsory education and for implementing the reform of central government transfers for performing arts, among others.
In the General Government Fiscal Plan, the Government decided to reserve an additional appropriation of EUR 22 million for extending compulsory education in 2024, when all age groups will be fully within its scope. This brings the funding for the extension of compulsory education to a level of EUR 129 million from 2024 onwards.
The Fiscal Plan also includes an appropriation of EUR 10 million transferred from the Ministry of Economic Affairs and Employment for developing continuous learning and competence, and EUR 2 million for improving literacy and other basic skills among immigrants who are on family leave.
To be able to respond to the changes in the minimum staffing level for care personnel, an additional EUR 116.5 million is proposed to be allocated for the training of practical nurses in 2021-2024.
It is proposed that the budget authority for the Academy of Finland be increased on a one-off basis by EUR 10 million for research on climate change, and a donation by the Finnish Innovation Fund Sitra will capitalise universities by EUR 100 million, of which EUR 67 million in 2022. It is proposed that EUR 3.7 million be allocated for 2024 to increase student intake at the South-Eastern Finland University of Applied Sciences in Savonlinna.
Altogether EUR 3 million is proposed in 2022 for reforming the system of central government transfers for performing arts. A sum of EUR 800,000 is proposed for preparing a new operating model for the National Museum and for exhibition software between 2021 and 2024. It is proposed that EUR 800,000 be reserved to cover the costs arising from temporary premises for the main stage of the National Opera and Ballet in 2022.
A total of EUR 1.4 million is proposed for exhibition activities and furnishings for the Sámi Museum Siida. With effect from 2021 onwards, it is proposed that EUR 50,000 be allocated to the rental costs resulting from the changes to the premises of the Sámi Education Institute.

In addition, the Government decided that the Act on the Financing of Education and Culture Activities and the Act on Liberal Adult Education will be amended so that the reduction in the volume and costs of activities resulting from the COVID-19 epidemic will not have a lowering effect on the level and distribution of funding in the coming years.

Inquiries:
Anita Lehikoinen, Permanent Secretary, tel. +358 2953 30182
Pasi Rentola, Director of Financial Affairs (general financial planning), tel. +358 2953 30211
Mika Tammilehto, Director General (vocational education and training), tel. +358 2953 30308
Tapio Kosunen, Director General (higher education and science), tel. +358 2953 30440
Riitta Kaivosoja, Director General (culture and arts policy), tel. +358 2953 30129
Esko Ranto, Director General (youth and sports), tel. +358 2953 30115