The Finnish model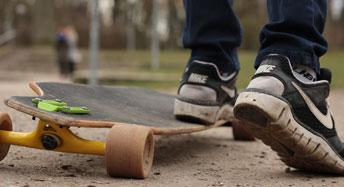 The main objective of the Finnish model is to increase the wellbeing of children and young people. The aim is to enable every child and young person to have a leisure activity in connection with the school day that they enjoy and one that is free of charge.
The Finnish model combines consultation of children and young people on leisure activities, coordination of existing good procedures and practices, and cooperation between schools and actors in leisure activities.
Procedures and practices anchored in the first stage
Pupils and students in years one to nine of comprehensive school as well as students in additional education are the target group for the first stage of the Finnish model. The aim is to anchor the Finnish model as a permanent approach in municipalities.
In the longer term, the creation of a legal basis and an examination of the system of central government transfers will be considered. However, the project will commence with an annual call for government grants.
Henni Axelin, Deputy Director General
Ministry of Education and Culture, Nuoriso- ja liikuntapolitiikan osasto (NUOLI), Nuorisotyön ja -politiikan vastuualue (NV) Telephone:0295330205 [email protected]

---
Iina Berden, Ministerial Adviser
Ministry of Education and Culture, Kulttuuri- ja taidepolitiikan osasto (KUPO), Taiteen ja kulttuuriperinnön vastuualue (TAKU) Telephone:0295330069 [email protected]

---
Tiina Kivisaari, Deputy Director General
Ministry of Education and Culture, Nuoriso- ja liikuntapolitiikan osasto (NUOLI), Division for Sport Telephone:0295330178 [email protected]