Cultural Heritage Strategy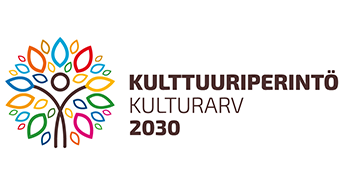 During 2021-2022, a proposal for Finland's first-ever cultural heritage strategy will be prepared. The aim is to produce a Government resolution for a cultural heritage strategy effective until 2030, with cultural heritage being seen as a source for sustainable solutions in all areas of society in the future. The work is based on the policies in the Government Programme.
The most important values of the Strategy are sustainability, diversity and equality as well as the responsibility for protecting cultural heritage and preserving it for future generations.
The Strategy will serve as a tool for the implementation of the Faro Convention of the Council of Europe and contribute to the achievement of the goals of the United Nations 2030 Agenda for Sustainable Development.
Strategy preparation
The steering group and the working group published their proposal for the Strategy in May 2022. A consultation round on the proposal was held between June and August 2022. Based on the opinions received, the strategy proposal was formulated into a government resolution.
The decision to draw up the Strategy was included in the Programme of Prime Minister Sanna Marin's Government, and the work began in March 2021. The appointment of the steering group and the working group was preceded by a background study on the role of cultural heritage, particularly in promoting sustainable development.
Implementation of the Strategy
During 2023, the Ministry of Education and Culture will launch the preparation of an implementation plan for the strategy's set of objectives and policies. The plan will be drawn up in cooperation with the sectors and stakeholders. The plan concretises and prioritises the timetable, implementation method, responsible parties and resourcing of the measures.
Mirva Mattila, kulttuuriasiainneuvos
Ministry of Education and Culture, Kulttuuri- ja taidepolitiikan osasto (KUPO), Taiteen ja kulttuuriperinnön vastuualue (TAKU) Telephone:0295330269 [email protected]