Cultural Heritage Strategy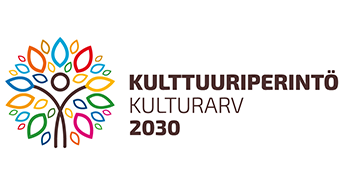 During 2021-2022, a proposal for Finland's first-ever cultural heritage strategy will be prepared. The aim is to produce a Government resolution for a cultural heritage strategy effective until 2030, with cultural heritage being seen as a source for sustainable solutions in all areas of society in the future. The work is based on the policies in the Government Programme.
The steering group's and working group's proposal for the cultural heritage strategy was published on 18 May 2022. The key values of the strategy are sustainability, diversity and equality, as well as responsibility for preserving and protecting cultural heritage for future generations.

The premise of the cultural heritage strategy is the preservation, development and utilization of a diverse tangible, intangible and digital cultural heritage and cultural environments as a resource for the whole society.

Preparation
Wide-ranged workshops on cultural heritage strategy were organized during the strategy work process in 2021.

Discussion compass for use by communities:
The compass for discussion on cultural heritage for children and young:
Päivi Salonen, kulttuuriasiainneuvos
Ministry of Education and Culture, Kulttuuri- ja taidepolitiikan osasto (KUPO), Taiteen ja kulttuuriperinnön vastuualue (TAKU) Telephone:0295330281 [email protected]

---
Mirva Mattila, kulttuuriasiainneuvos
Ministry of Education and Culture, Kulttuuri- ja taidepolitiikan osasto (KUPO), Taiteen ja kulttuuriperinnön vastuualue (TAKU) Telephone:0295330269 [email protected]