Libraries
The Finnish system of municipal libraries is of high quality by international standards. Library services are among the most frequently used municipal services. Libraries are used not only for obtaining information and borrowing materials, but also for recreational activities, studying and work. Furthermore, a range of different events are arranged at libraries.
The Ministry of Education and Culture is responsible for the national library policy in Finland. The key objective of library policy is to promote the population's cultural rights and access to information and culture. The Ministry prepares the national library policy outlines. Furthermore, the Ministry drafts legislation concerning libraries and prepares the annual budget proposal for its administrative branch. The Parliament makes decisions on these matters.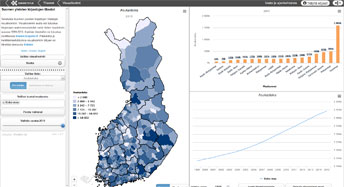 Libraries Statistics
The data in the Finnish Public Libraries Statistics Database.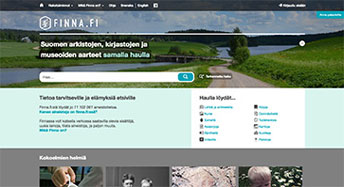 Finna
Finna.fi provides free access to material from Finnish museums, libraries and archives.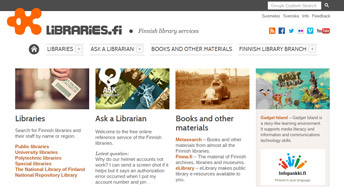 Libraries.fi
Libraries.fi serves as an introduction to the Finnish Library Services and to finding information about Finland.