Local youth work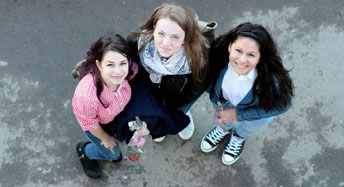 Youth work and youth policy fall within the remit of municipalities and are implemented in multiprofessional cooperation. The local authorities may also work together and provide youth services regionally. The Ministry of Education and Culture supports municipal youth work and its development through central government transfers and discretionary transfers.
Under section 8 of the Youth Act, youth work and youth policy are included in the municipalities' responsibilities. When implementing the objectives and principles set out in section 2 of the Youth Act the municipalities shall, taking the local conditions into consideration, create preconditions for local youth work and activities by organising services and facilities intended for young people and by supporting young people's civic activities. Children and young people shall have the possibility of participating, exerting influence and being heard in issues related to youth work and youth policy. Provisions on municipal youth work and youth policy as well as multiprofessional cooperation are contained in Chapter 3 of the Youth Act.
A municipality shall have a multiprofessional guidance and service network for young people, or some other cooperation group that ensures that service provision is planned and coordinated and that the necessary knowledge base is available. Rather than intervening in the issues of an individual young person, the network's activities focus on all young people living in the municipality. Provisions on multiprofessional cooperation are contained in section 9 of the Youth Act, under which the task of the network or cooperation group is to:
compile information on the conditions in which young people grow up and live and, based on this, assess young people's situation to support local decision-making and planning;
promote the coordination of services directed at young people, common practices in referring young people to services and smooth information exchanges;
promote cooperation aiming to implement youth activities.
In order to provide services, the municipalities receive central government transfers, which cover some of the costs. The central government transfers are calculated annually on the basis of a unit price specified per each municipal resident aged under 29 years within the limits of the central government budget. Youth work in municipalities is additionally supported through discretionary government transfers, for example as appropriations allocated to outreach youth work by the Regional State Administrative Agencies.