Performance sports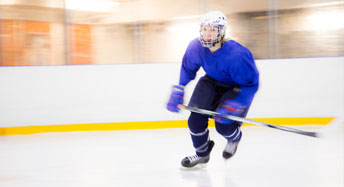 By providing elite athlete grants and developing the conditions for coaching, the Ministry of Education and Culture promotes performance sports geared toward the achievement of international success. The Ministry does not provide financial assistance to profit-oriented professional sports.
Measures for the development of performance sports include:
enhancing coaching
training for coaches and managers
individual subsidies for athletes
anti-doping activities
co-ordination of elite sports
The Ministry of Education and Culture uses athlete grants to ensure that elite athletes can devote their full attention to training. Sports training centres that serve as national elite coaching centres and the construction of sports facilities help improve coaching conditions. Research in sport and fitness sciences is applied in coaching.
The Finnish Olympic Committee is responsible for several advisory, coordination and advocacy tasks in performance sports. The Finnish Paralympic Committee is responsible for the same tasks in elite disability sports. The Research Institute for Olympic Sports (KIHU) is responsible for applied research and development in performance sports and for the dissemination of research data. The Finnish Center for Integrity in Sports (FINCIS) is responsible for the coordination of anti-doping activities and conducting doping tests.
Hosting major international competitions
Hosting major competitions requires competition venues that meet international standards. The Ministry of Education and Culture can provide financial assistance for the construction and renovation of such venues. At present, the most extensive renovation project is the full overhaul of the Helsinki Olympic Stadium. The State has pledged to cover half of the renovation costs (to a maximum of EUR 104.5 million).
Major international sports competitions as well as the World Cup and Euro Cup in football are among the more visible aspects in top international sports. Apart from the performance itself, hosting such events involves many other attractions too. International studies show that major events can raise the profile of the host locale, make it more attractive for tourism, bringing in revenue and more business. In recent years, to finance the preparation of events and help make them succeed, the Ministry has granted financial aid to support ex post payment of loss guarantees for hosting events.
Hannu Tolonen, Senior Specialist
Ministry of Education and Culture, Nuoriso- ja liikuntapolitiikan osasto (NUOLI), Division for Sport Telephone:0295330314 [email protected]