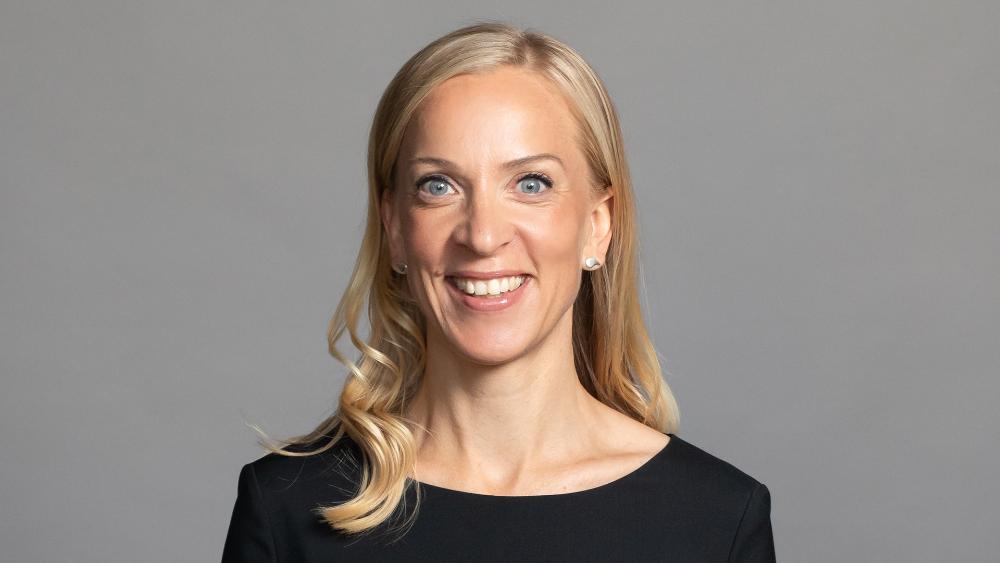 Minister of Youth, Sport and Physical Activity
Sandra Bergqvist
Swedish People's Party of Finland
Ministry of Education and Culture
Minister of Youth, Sport and Physical Activity Bergqvist is responsible for matters covered by the Department of Youth and Sport Policy, including matters related to student financial aid.
Profile
Sandra Bergqvist, an agricultural entrepreneur from Nagu, was born in 1980. She holds a Master's degree in Social Sciences. She has also completed basic courses in family-based childcare and elderly care. Bergqvist has chaired Pargas City Executive and City Council and served as a member of the board of directors of the Swedish Cultural Foundation in Finland. She has worked at the Association of Finnish Municipalities, the Ministry of Education and Culture, the Swedish Assembly of Finland (Folktinget) and the Åbo Akademi University.
Bergqvist is the deputy party leader of the Swedish People's Party of Finland, second vice chair of the Swedish Parliamentary Group and chair of the Island Committee. She is a member of the Delegation of the Åbo Akademi University Foundation and an active member of the Village Association of Kirjais.
In her free time, Bergqvist enjoys running and outdoor pursuits. Bergqvist lives with her partner and has three children.
Personal details
Member of Parliament
Swedish People's Party of Finland
Date and place of birth: 14.4.1980 Nauvo
Domicile: Parainen

Minister of Youth, Sport and Physical Activity 20.6.2023 -
Days in office 96
Previous ministerial duties
Ministerial duties
77. Orpo - Minister of Youth, Sport and Physical Activity 20.6.2023 - (Swedish People's Party of Finland)
Contact details
Minister of Youth, Sport and Physical Activity
Minister of Youth, Sport and Physical Activity Sandra Bergqvist
Executive Assistant Anna Gripenberg
Tel. +358 295 330 241
Advisers
Special Adviser Rosanna Blomster
(youth, student financial aid)
Tel. +358 295 330 337
Special Adviser Oscar Byman
(sports and physical activity, communication)
Tel. +358 295 330 151
Executive Assistant Veera Savonen
Tel. +358 295 330 411