Altogether EUR 5.5 million towards higher education for beneficiaries of temporary protection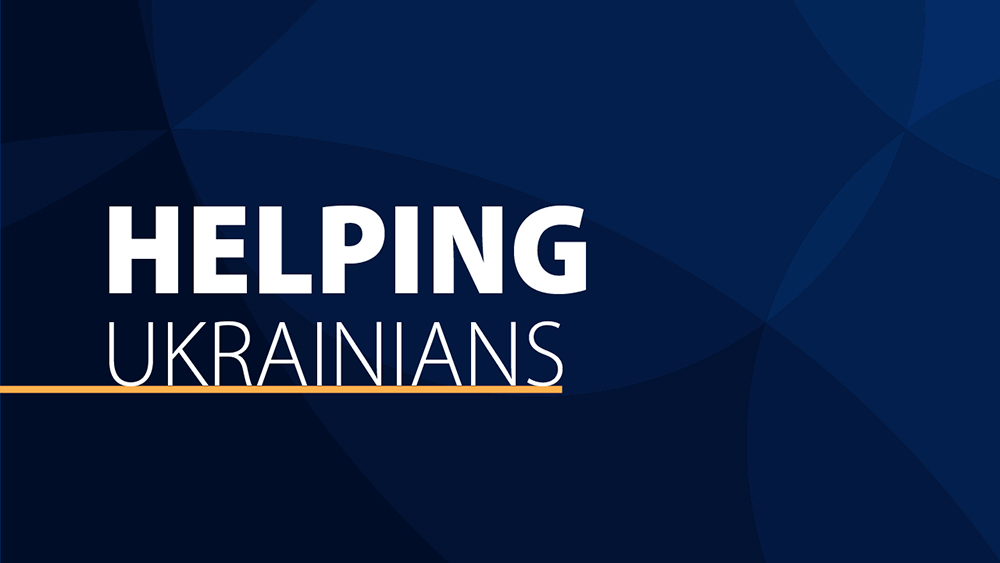 The Ministry of Education and Culture has decided to support higher education institutions in their efforts to provide more study opportunities for beneficiaries of temporary protection. The funds will be used to finance the provision of English-language education and to increase preparatory education for higher education for immigrants in universities of applied sciences.
"It is our responsibility to help those in distress, and education also plays a role in this work. Finland wants to support the reconstruction of Ukraine by means of professional skills," says Minister of Science and Culture Petri Honkonen.
The resources will also help develop and increase the supply of culturally bilingual degree programmes. In these programmes, language instruction is an integral part of the core studies. This makes it possible for graduates to find a job in Finland at the language proficiency level that their profession requires.
The funding is part of the action plan to support Ukrainian higher education students and researchers. The opportunities that are being developed and expanded by means of the projects will become a more permanent feature for higher education institutions in Finland as part of the provision of foreign-language programmes and of preparatory education for immigrants. At the same time, this also reinforces the Government's objectives of increasing the number of international higher education students, responding to skills shortages and raising the level of education.
Expanding and developing the provision of foreign-language education supports the individual study paths of beneficiaries of temporary protection. Students may continue higher education studies that they started in their home country or enrol for higher education studies in Finland by completing modules that can be used as accreditation for a degree in either Finland or Ukraine. Higher education studies prepare and support the reconstruction of Ukraine and respond to the shortage of skilled people in Finland. Some projects also include collaboration with the world of work.
The Ministry is financing altogether 21 projects across Finland. The funding decisions take into account factors such as the educational profiles of different higher education institutions, the educational needs of beneficiaries of temporary protection and the needs of different regions and industrial sectors in Finland.
Inquiries:
Päivi Bosquet, Senior Ministerial Adviser, tel. +358 295 330375
Maarit Palonen, Senior Ministerial Adviser, tel. +358 295 330243
Ministry of Education and Culture's special grant to higher education institutions for the provision and development of education for beneficiaries of temporary protection (in Finnish)
Projects financed
| Higher education institution | Project |
| --- | --- |
| Centria University of Applied Sciences | LEARN – preparatory education for immigrants at universities of applied sciences |
| Haaga-Helia University of Applied Sciences | Preparatory education for immigrant journalists and developing study opportunities for English-language journalism |
| University of Helsinki | Developing available courses and modules in social sciences in English for the needs of Ukrainian students fleeing the war |
| Häme University of Applied Sciences | Developing education and training in the bioeconomy sectors to meet both the competence needs of reconstruction and Finland's security of supply. |
| University of Eastern Finland | Expanding the provision of non-fee-paying study opportunities in English in open universities. |
| Jyväskylä University of Applied Sciences | Cloud computing skills for beneficiaries of temporary protection. Planning, developing and training in a set of 40 credits |
| Karelia University of Applied Sciences | Developing preparatory education for higher education studies provided in a foreign language. |
| Laurea University of Applied Sciences | HERE Ukraine! - Helping to Rebuild Ukraine by Educational means: Social, Psychological and Physical Aspects |
| Laurea University of Applied Sciences | YProUkr Entrepreneurship project studies for Ukrainians |
| Metropolia University of Applied Sciences Ltd | New competence and guidance in the software sector and digital skills for beneficiaries of temporary protection staying in Finland |
| Oulu University of Applied Sciences | International degree programme, which includes the continuation of studies for people who have fled Ukraine due to the war. |
| Satakunta University of Applied Sciences | Towards reconstruction. Developing the available courses and modules in logistics and maritime technology competence |
| Savonia University of Applied Sciences | Developing and increasing study opportunities in Savonia held in English and in functionally bilingual programmes. |
| HUMAK University of Applied Sciences | Collaborative pedagogy for a more sustainable world - a bilingual, functional study module |
| University of the Arts Helsinki | Expanding available courses and modules in open university at the University of the Arts Helsinki to meet the needs of beneficiaries of temporary protection. |
| Tampere University Foundation | Cyber Security Online study module on cyber security that is independent of time and place. |
| Tampere University Foundation | Courses for Ukrainian architectural students for reconstruction planning tasks. |
| Turku University of Applied Sciences | Business studies in higher education for beneficiaries of temporary protection (UKRA) |
| University of Turku | Preparing and providing courses in the field of information technology in English to students according to their needs. |
| Vaasa University of Applied Sciences | Supporting people in need of special protection to believe in the future by linking them to the Finnish higher education system (TUKSU) |
| University of Vaasa | Providing core modules in English to international students. |