The National Roadmap for Research, Development and Innovation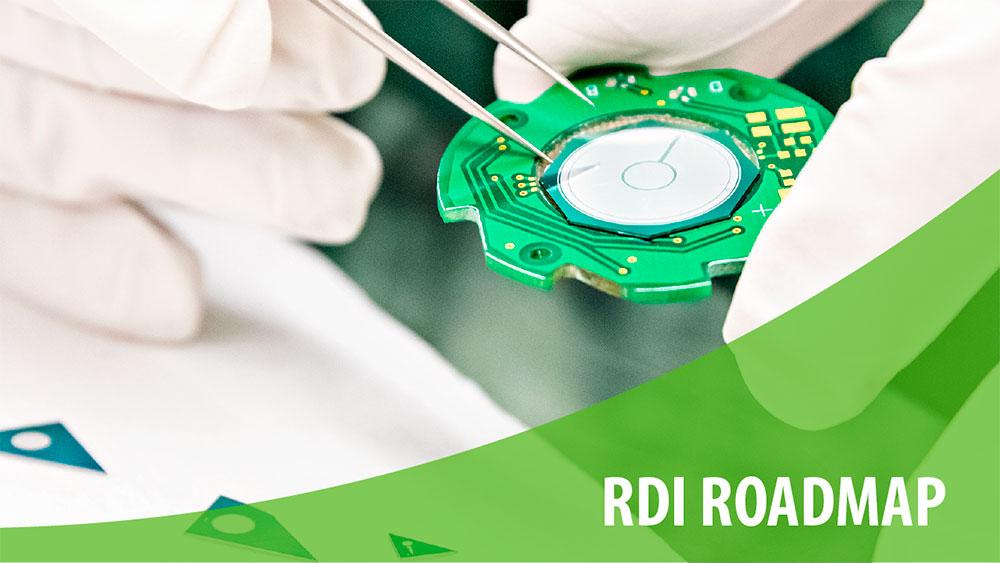 The National Roadmap for Research, Development and Innovation (2020) consists of a set of measures to develop the RDI operating environment. The roadmap provides guidelines for sustainable growth and wellbeing as well as for increasing the volume and the level of ambition of R&D activities.
In addition to increasing the volume and quality of RDI activities, the roadmap measures will strengthen competence centres and ecosystems, increase cooperation between R&D actors and diversify the role of the public sector as a driver and user of innovation activities.
Introduction: RDI roadmap and its objectives
Strategic development targets
The roadmap identifies three interlinked strategic development areas: competence; a new partnership model; and an innovative public sector. They implement the goals to make Finland the most attractive and competent environment for experimentation and innovation in the world, producing sustainable solutions to societal challenges.
The targeted growth of RDI activities also requires a significant increase in the national level of competence and education. As R&D funding doubles, there will also be a need for many more highly educated experts and other RDI professionals. This challenges the education system from early childhood education to higher education institutions.

Finland has good starting points to succeed as a leading country in competence and innovations. Companies are key research partners and engines of making choices for higher education institutions and research institutions. In order to strengthen, broaden and increase the effectiveness of the competence spearhead, research and the networks that utilise it must be grouped into larger competence centres and ecosystems.

III Innovative public sector »

Promoting RDI is a common task for all branches and levels of government. Strengthening Finland's competitiveness requires that measures promoting RDI activities in different sectors or levels of government are mutually supportive and parallel.
Roadmap follow up and indicators and sources
Erja Heikkinen, Deputy Director General
Ministry of Education and Culture, Korkeakoulu- ja tiedepolitiikan osasto ( KTPO ), Strategisen ohjauksen vastuualue (STO) Telephone:0295330101 [email protected]

---
Riina Vuorento, opetusneuvos
Ministry of Education and Culture, Korkeakoulu- ja tiedepolitiikan osasto ( KTPO ), Tiedepolitiikan vastuualue ( TIEVA ) Telephone:0295330363 [email protected]

---
Petteri Kauppinen, opetusneuvos
Ministry of Education and Culture, Korkeakoulu- ja tiedepolitiikan osasto ( KTPO ), Tiedepolitiikan vastuualue ( TIEVA ) Telephone:0295330147 [email protected]