Minister of Education Henriksson handed out The Nordic Pioneers Prizes 2023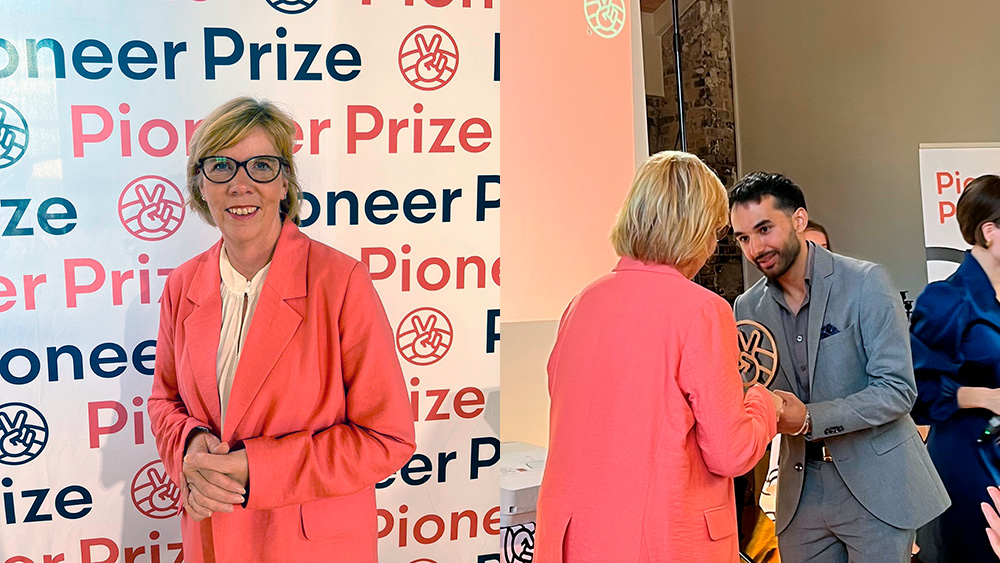 Anna-Maja Henriksson, the Finnish Minister of Education responsible for Nordic cooperation, handed out The Nordic Pioneers Prizes for the year 2023 in Copenhagen on September 21. The prize is awarded to four young people for their exemplary efforts in promoting equality, tolerance, and inclusivity. Shahin Ahmad from Finland was among the winners. The other winners are from Norway, Denmark and Sweden.
- The Nordic Pioneer Prize is a great example of the power of Nordic cooperation. More than ever, we need positive examples of tolerance and non-discrimination. Here the Nordic youth certainly play a key role. A diverse society, a society with tolerance and respect for human rights for all is a healthy society, the Finnish Minister of Education, Anna-Maja Henriksson, explains.
Nordic Pioneers is a youth-led network covering all Nordic countries, aimed at enhancing safety, preventing discrimination, and strengthening democracy at the local level. Among the winners this year is Shahin Ahmad from Turku, Finland. Ahmad is one of the founders of HangFlow Youth Organization, and an active member . HangFlow provides safe meeting places and equal leisure activities for youths from diverse backgrounds, advocates for equality and diversity and promotes an open dialogue.
The top ten nominees for the award are invited to a mentorship program, where they will receive personal guidance and advice for further developing their activities. Four winners under the age of 25 will receive a scholarship of 25.000 DKK each to support the development of their projects.
The Nordic Pioneers Prize was founded in 2021 by the organization Nordic Safe Cities. This year the prize event was hosted by The Embassy of Finland in Copenhagen, in collaboration with the organization Nordic Safe Cities. The key note speaker was Minister of Education in Finland, Anna-Maja Henriksson.

Enquires:
- Anita Westerholm, Special Adviser to the minister of Education, tel 0295330085
- Johanna Koponen, Ministerial Adviser, tel 0295330003
- www.nordicsafecities.org
Updated 25.9.2023: Shahin Ahmad is one of the founders of HangFlow Youth Organization