Experts from the European audiovisual sector convene in Helsinki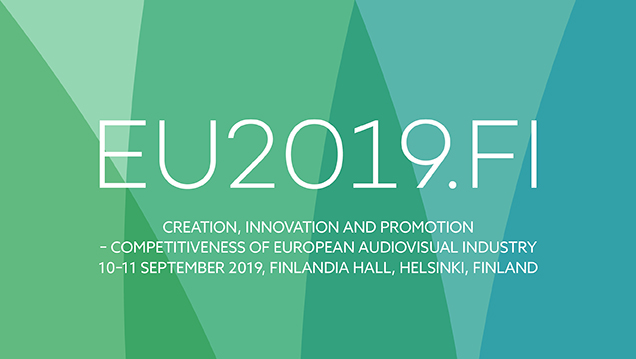 The audiovisual sector is at the heart of the European Digital Single Market. The #EUAV2019 conference (Creation, Innovation and Promotion – Competitiveness of European Audiovisual Industry) brings together more than 200 audiovisual experts in Helsinki on 10–11 September 2019.
The aim of this Conference, hosted by Finland's Presidency of the Council of the EU, is to highlight the importance and potential of the audiovisual sector as a driver of the European economy and especially as an employer of young people.
The audiovisual sector is challenged by technological developments, the rapidly changing operating environment and the tightening global competition in the field. Yet they also present many new opportunities for creating intangible value as access to audiovisual content is improving in different contexts and channels.
The themes of this Presidency Conference in the audiovisual sector include the development of competence, the opportunities for broad-based research and innovation available to the European audiovisual industry, the utilisation of new technologies, gender equality and the promotion of European quality content through stronger cooperation.
The conference will be opened by Minister of Science and Culture Hanna Kosonen.
Inquiries: Laura Mäkelä, Counsellor for Cultural Affairs, tel. +358 295 330 222
Twitter: #EUAV2019 #EU2019FI
Related websites