Immigration dialogue organised by the Ministry of Education and Culture discusses production of more diversified cultural supply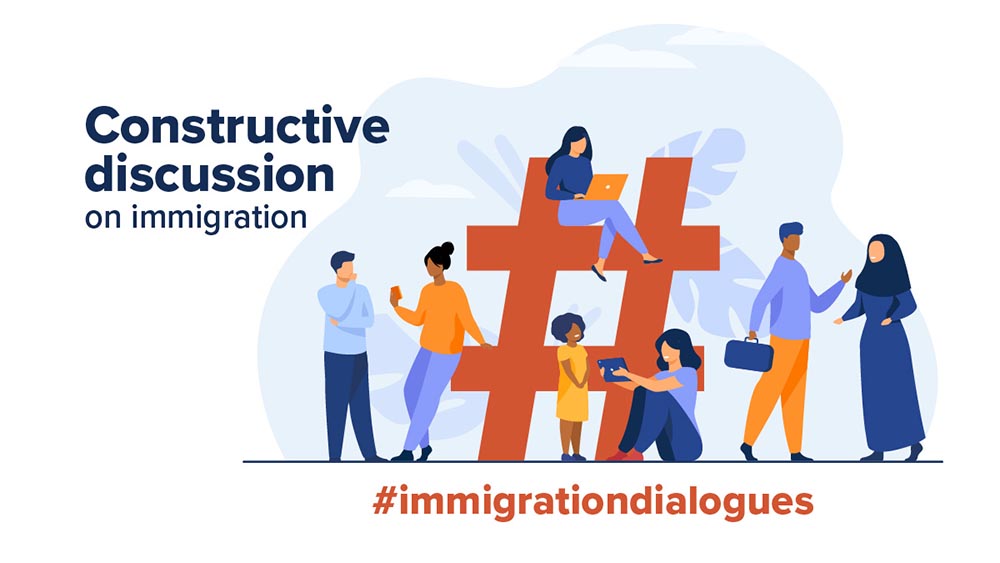 On 3 November, the Ministry of Education and Culture will organise an immigration dialogue where professionals in the arts and culture will discuss issues related to the diversity of cultural services based on their own experiences. The theme is cultural diversity, immigration and inclusion.
The dialogue explores the importance of cultural services from the perspectives of integration, inclusion and access to services. The purpose of the dialogue is to bring deeper understanding of the diversity cultural content from the perspective of audiences and artists originating from different linguistic and cultural backgrounds.
Cultural and artistic organisations, museums, libraries and the visual arts and performing arts, among others, have been invited to the event.
Dialogue part of the Ministry of the Interior's discussion series
The dialogue is part of the #Immigration Dialogues series coordinated by the Ministry of the Interior. The discussions will take place in October and November 2022. More than 50 organisations from different parts of Finland have registered as dialogue organisers. The Immigration Dialogues aim to broaden the debate on immigration and to promote integration and inclusion.
The Immigration Dialogues series serve as a pilot of the Finnish National Dialogues. The Finnish National Dialogues will start at the beginning of 2023. The Finnish National Dialogues aim to promote social dialogue on different topics between citizens, communities and the authorities.
The Finnish National Dialogues and the Immigration Dialogues will make use of the Timeout method, which aims to increase constructive discussion in society between different people and groups of people. The Dialogues do not aim to find solutions or reach consensus. Instead, the purpose is to build pluralistic understanding.
Dialogues to be used in law drafting and migration policy
A summary of the Immigration Dialogues will be published in early 2023. The summary will be used in the forthcoming comprehensive reform of the Aliens Act and in preparing Finland's comprehensive immigration policy, for example.
The dialogue organised by the Ministry of Education and Culture's directly supports the cultural policy work on cultural diversity carried out by the Department for Art and Cultural Policy.
Inquiries:
Heljä Valkama, trainee, tel. +358 295 330 194
Read more: