Tiede- ja kulttuuriministeri Annika Saarikko: Alvar Aallon arkkitehtuurireitin saama kulttuurisertifikaatti upea tunnustus suomalaiselle arkkitehtuurille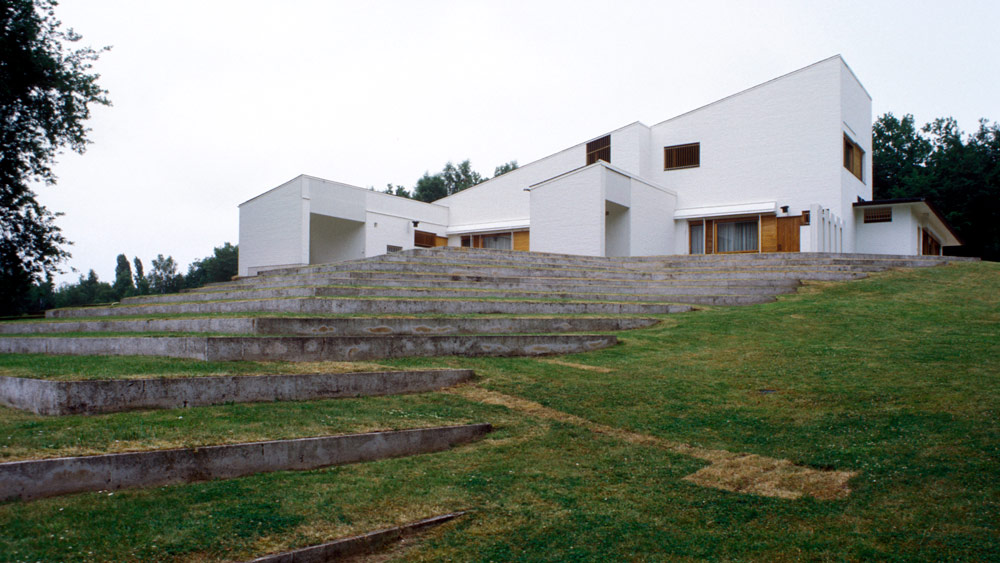 Euroopan neuvoston kulttuurireittien hallintoneuvosto on myöntänyt Alvar Aalto Route 20 th Century Architecture and Design -reitille kulttuurireittisertifikaatin. Reitti on ensimmäinen Suomesta johdettu sertifikaatin saanut reitti.
‒ Tämä on upea tunnustus suomalaiselle arkkitehtuurille ja Alvar Aallon perinnölle. Alvar Aalto –kaupunkien verkosto ja Alvar Aalto –säätiö ovat tehneet pitkäjänteistä työtä eurooppalaisen reitin luomiseksi, tiede- ja kulttuuriministeri Annika Saarikko sanoo.
Hakemuksia oli tänä vuonna käsittelyssä yhteensä 13 ja sertifikaatti myönnettiin viidelle uudelle reitille. Nyt sertifikaatin saaneita reittejä on 45 eri puolilla Eurooppaa. Sertifikaatti myönnetään reiteille, joilla on vähintään kolmelle maalle yhteinen Euroopan kulttuuriin ja kulttuuriperintöön, liittyvä teema. Euroopan neuvoston kulttuurireittiyhteistyö alkoi vuonna 1987. Ensimmäisenä kulttuurireittistatuksen sai Santiago de Compostela -pyhiinvaellusreitti.
Kulttuurireitti Alvar Aalto Route – 20th Century Architecture and Design kattaa yli 60 arkkitehtuurikohdetta 27 kaupungissa viidessä eri maassa - Suomessa, Saksassa, Virossa, Italiassa ja Ranskassa. Potentiaalisia Alvar Aalto -kohteita löytyy yhteensä kymmenestä Euroopan maasta Suomen Rovaniemeltä Italian Riola di Vergatoon, ja Islannin Reykjavikista Viipurin kirjastoon.

Reittisertifiointi tarjoaa mahdollisuuksia kulttuurimatkailuun sekä tuo kohteille kansainvälistä näkyvyyttä.

- Alvar Aalto –reitti tuo mahdollisuuden vahvistaa Suomen asemaa kulttuurimatkailun maana. Kulttuurimatkailun kehittäminen on yksi hallituksen tavoitteista. Tällä viikolla on käynnistynyt työryhmätyöskentely, jonka tavoitteena on laatia tiekartta kulttuurimatkailun edistämiseksi, tiede- ja kulttuuriministeri Saarikko sanoo.
Kulttuurireittiä hallinnoi Alvar Aalto -säätiön ja Alvar Aalto -kaupunkien yhteishanke Aallon arkkitehtuuri- ja muotoiluperinnön matkailureitti ry –yhdistys, joka on perustettu heinäkuussa 2020.
Lisätietoa: neuvotteleva virkamies Anne Mattero, p. 0295 330 206, opetus- ja kulttuuriministeriö
Linkit:
Alvar Aalto -säätiön tiedote 21.5.2021
OKM: Kulttuurimatkailu ja kulttuurireitit
Uutinen 20.5.2021: Kulttuurimatkailulle laaditaan tiekartta
Tiedote Euroopan neuvoston kulttuurireittisertifikaatin myöntämisestä