Applicant cities for the Capital of Culture to be visited by European selection panel next week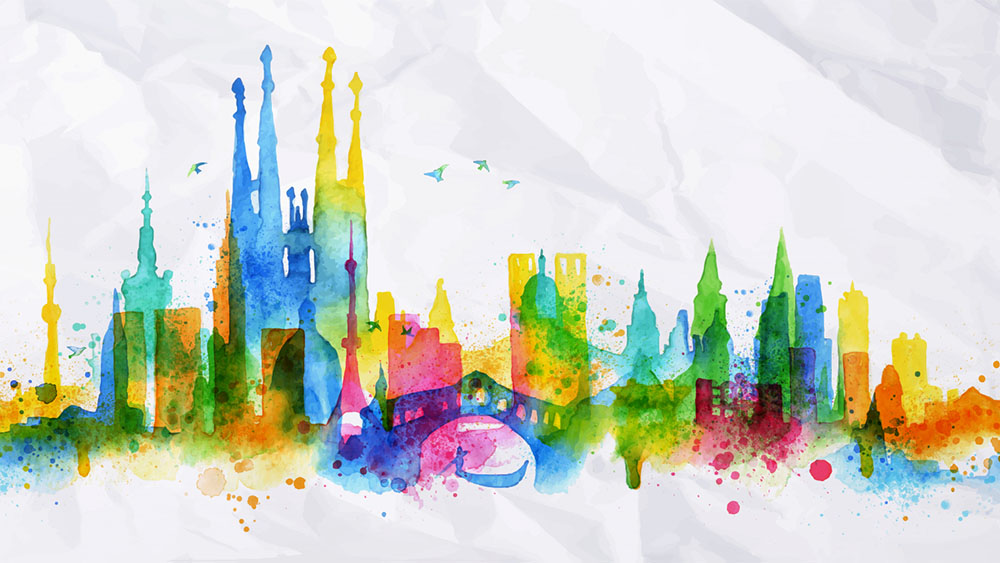 The European Capital of Culture for 2026 will be selected in Helsinki at the beginning of June. The cities of Tampere, Oulu, and Savonlinna all qualified in the first round of the competition last summer and are now shortlisted for the final selection. The selection will be made by a nine-member European panel of experts, with five panel members visiting the applicant cities next week.
The panel of experts will visit Tampere on 26 May, Oulu on 27 May, and Savonlinna on 28 May. Each city has drawn up a six-hour programme for the panel, during which the cities will present the highlights and supply of cultural services listed in their respective application. The panel will travel between the cities mainly by train and stay overnight in each city.

The members of the European panel of independent experts participating in the visits are Kai Amberla (Finland), Beatriz Garcia (United Kingdom), Paulina Florjanowicz (Poland), Alin-Adrian Nica (Romania), and Riitta Vanhatalo (Finland) . Representatives of the Ministry of Education and Culture will also participate in the visit.

"We are delighted the visits can go ahead and that as many as five members of the panel are able to visit the candidate cities in person. Thanks to these visits, the panel will not only be able to put a face to the applications and plans but also to connect them to a landscape and atmosphere," says Iina Berden, Ministerial Adviser.
The Capital of Culture will be selected on 2 June 2021
The selection meeting will be held in Helsinki on 31 May–1 June. In addition to the panel members participating in the city visits, the meeting will be attended by Jelle Burggraaff (Netherlands), Dessislava Gavrilova (Bulgaria), Jorge Cerveira Pinto (Portugal), and Pierre Sauvageot (France), as well as representatives of the European Commission and the Ministry of Education and Culture.

The applications are reviewed against a set of criteria, which include cultural and artistic content, the range and diversity of activities, the city's cultural strategy, the city's plans to develop the cultural sector and the creative industries, the scope and quality of the activities, and the feasibility of the project implementation, inclusivity, and project management.

The selection of the Capital of Culture takes places in two stages – the first of which took place last June and saw the panel recommending that all three cities continue to the second round of the European Capital of Culture 2026. In its interim review, the panel expressed its desire for the applicants to strengthen the European dimension of their applications. The applicant cities have since supplemented and improved their applications on the basis of the panel's recommendations and will present them to the panel in person at the Music Centre in Helsinki.
European Capital of Culture event part of the European Union's cultural activities
European Capitals of Culture have been designated since 1985, and they received funding from the EU Creative Europe Programme.

The European Capital of Culture event aims to highlight the diversity of European cultures, to increase cultural exchange, and to strengthen the sense of belonging to a single cultural area. The event also emphasises the importance of culture in urban development work. The Capital of Culture funding consists of funding from the designated city and its partners, the European Commission, and central government finances.

Information about Capital of Culture projects
• Tampere26 – Equally European
• Oulu2026
• Savonlinna, a candidate for European Capital of Culture 2026 – The Saimaa Phenomenon

Inquiries: Iina Berden, Ministerial Adviser, tel.+358 (0)295 330 069