The accessibility plan for higher education and universities provides goal-orientation and systematicity to accessibility promotion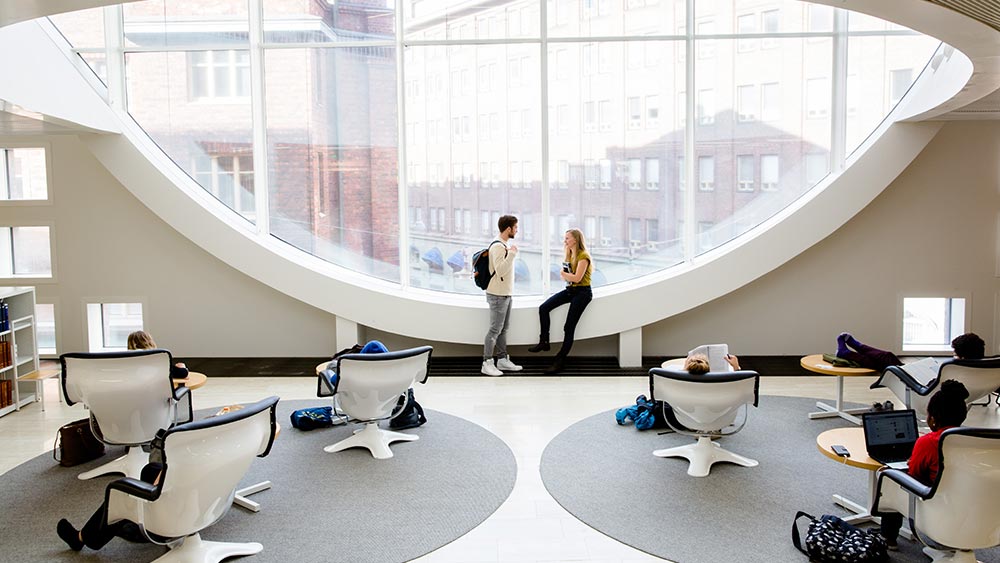 The objective of the higher education accessibility plan preparation has been entered in the Government Programme. According to the Government's education policy report, the Government will decide on the goals and guidelines on measures to improve equality in the higher education accessibility plan by the end of 2021. Senior Specialist Tapio Kosunen, who acted as the rapporteur, handed over his presentation to Minister of Science and Culture Antti Kurvinen on Tuesday, 15 June.
The report describes the higher education accessibility in Finland on the basis of researched information and international comparison. The report presents 38 objectives to promote accessibility, equality, participation and diversity in higher education for all parties operating in the higher education field, including the underrepresented and minority groups.
Higher education in Finland is not yet equally accessible for everyone and equal opportunities are not provided to all. There may be obstacles related, for example, to physical, psychological, social, regional or language accessibility which should be removed in a goal-oriented manner.
The background factors used in the higher education accessibility survey are family background, regional accessibility of higher education and gender segregation. Other background factors are migrant background, handicap and disability, belonging to a linguistic and cultural minority, different learning capacities as well as belonging to a sexual and gender minority.
"We still have lots to do in terms of higher education accessibility, and the objectives presented in the plan will guarantee a good starting point for the development work. This concerns accessibility built throughout the entire education path in which transitions from comprehensive school to upper secondary school or vocational education and from secondary education to higher education are significant steps. find it extremely important that we advance systematically when promoting higher education accessibility," Minister of Science and Culture Antti Kurvinen emphasises.
The rapporteur of the systematic accessibility promotion proposes that higher education accessibility be included in the Universities Act and Universities of Applied Sciences Act. Universities prepare their own accessibility plans, while utilising the national plan, which will be incorporated into the steering of the universities. The knowledge base concerning the backgrounds of university students should be strengthened and indicators enabling the monitoring and assessment of progress should be created. The proposed Accessibility Forum would prepare a detailed programme of measures to promote higher education and university accessibility.
"We should better identify factors that limit the groups' and individuals' activities and the utilisation of their capabilities, skills and strengths both when pursuing higher education as well as in student selections, during higher education studies and in finding employment after studies," says rapporteur Tapio Kosunen.
The other accessibility promotion objectives presented in the plan are related, for example, to student support during studies, study and career guidance, student selection, teacher education and continuous learning. Objectives are also set for the engagement and competence development of the personnel and students, elimination of discrimination, harassment and racism, promotion of well-being, international students and researchers, promotion of physical accessibility of universities and university communications. In addition to increasing accessibility, development targets concerning underrepresented groups, such as those with immigrant backgrounds as well as handicapped and disabled people, have also been set.
Inquiries: Docent, Doctor of Philosophy (PhD) Education, Senior Specialist Tapio Kosunen, tel. +358 50 388 0676