International policy for Finnish higher education and research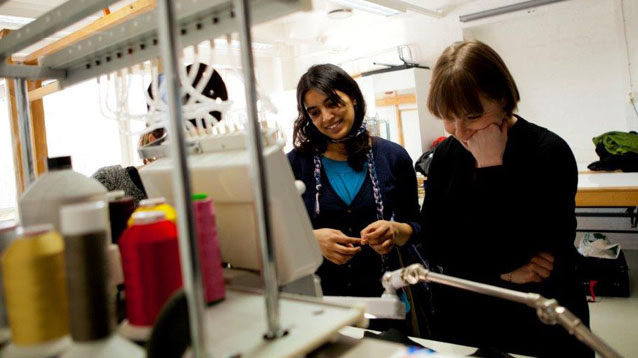 A steering group at the Ministry of Education and Culture has prepared an international higher education and research policy. The aim is that by 2025 Finland has a genuinely international community for higher education and international appeal based on scientific quality. The strategy proposal was submitted to Minister Sanni Grahn-Laasonen on Thursday.
The steering group proposes seven packages of actions:
1. International attraction through renewal of science and leading edge research: We will launch a programme to attract increased international interest in Finnish research. It will strengthen and give visibility to leading-edge research in Finland and enhance the impact of research in economy and society.
2. Finland, the home of high-quality education. We will strengthen the quality and pioneer spirit in higher education as well as reinforce internationally attractive clusters of competence. We will also highlight a positive country brand through RDI learning environments and work-life-oriented development efforts.
3. Momentum for the export of Finnish competence. The marketing of Finnish education services will be entrusted on a common operator. This will enhance the visibility of and demand for Finnish higher education and education services globally.
4. Welcome to Finland! We will simplify the processes of seeking education and employment in Finland to facility entry into Finland. We will give a service pledge: In Finland you will be served in English.
5. Making Finnish messages heard in international discussion. We will launch a joint national discussion about how to make our higher education and research more international.
6. Bridgeheads in the world. We will establish a Team Finland Knowledge network to represent Finnish higher education and research in selected countries.
7. Calling expat experts and alumni! We will invite expatriate Finns with higher education and alumni of Finnish higher education institutions to join our networks.
"We live in a world where competition for jobs, experts, investments and companies is getting fiercer across borders. This is why Finland, too, needs to be more – and more – international," Ministry of Education and Culture Sanni Grahn-Laasonen says.
"The group proposes that every student taking a higher education degree would have to spend a period studying abroad or pursue international competence in Finland. The aim is to give all students the skills to succeed in an open, global world," Minister Grahn-Laasonen says.
"The science flagship initiative works well with the Government Programme. Internationalisation, effectiveness and bringing competence together into competitive hubs are central themes in our policy for higher education and research. Collaboration between the public and private sectors is a great opportunity for research," the minister says.
The steering group proposes further that by 2020 every Finnish higher education institution will have clear goals for their international activities and select actions to achieve these goals. Every student getting a higher education degree will be familiar with international, multicultural operating environments and they will understand diversity, global challenges and principles of a sustainable society.
The global volume of research and development has doubled in the past 15 years. The OECD countries account for only a fraction of this growth. The growth in resources, publications, mobility and international collaboration has been fastest in emerging economies and developing countries. The total global number of students studying abroad was more than four million in 2013, and it is estimated to double by 2025.
Inquiries:
- Anita Lehikoinen, Permanent Secretary, Ministry of Education and Culture, tel. +358 2953 30182
- Tiina Vihma-Purovaara, Counsellor of Education, Ministry of Education and Culture, tel. +358 2953 30327
- Heikki Kuutti Uusitalo, Special Adviser, tel. +358 50 302 8246
Yhteistyössä maailman parasta; Korkeakoulutuksen ja tutkimuksen kansainvälisyyden edistämisen linjaukset (summary in English)