Reform of continuous learning launched to alleviate skills shortages and to improve upskilling opportunities for working age people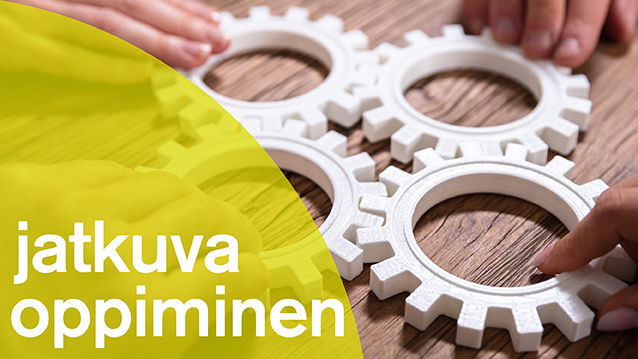 A continuous learning reform will focus on the skills of working age people. The reform will respond to the educational needs arising from changes in the world of work and seek solutions to combine work and study. Implementation of the comprehensive reform will continue beyond this government term.
The reform of continuous learning is being prepared by a parliamentary group, which includes members from all parliamentary parties. Labour market organisations, education providers and other key organisations and ministries are represented in the monitoring group. It is the task of these groups to prepare the proposals for implementing continuous learning in line with the Government Programme.
"Skills and competence requirements are increasing rapidly, no matter what sector we're looking at. But almost all sectors are suffering from a major shortage of skilled workers. In a country such as Finland, investing in education and skills will be the best employment policy," says Minister of Education Li Andersson.
The continuous learning policy will be published by the end of 2020. The policy will cover areas such as the provision and financing of education, identification of prior learning and students' income.
"Upskilling for adults is currently a rather complex puzzle, which it should not be. Meanwhile, there are hundreds of thousands of working age people with insufficient skills in literacy, numeracy and information technology. Clearly we must make it easier for people to upskill," says Minister of Education Li Andersson.
"At the moment, people who already are highly educated tend to be the ones participating in adult education. So I think it is very important that people with a lower level of education and with a weaker position in the labour market should also find a way to engage in continuous learning. One way of doing this would be to use unemployment security to make it easier for people seeking work to study, which would then support their access to employment," says Minister Andersson.
Common policies are sought for a major reform of learning
According to the Government Programme, continuous learning responds to the need to develop skills at different stages of people's lives and careers. In order to raise the employment rate, Finland needs a supply of skilled labour.
The measures envisaged by the Government include increasing opportunities for retraining, continuing professional development and professional specialisation education throughout working life, developing apprenticeship training as a channel for reskilling and adult education, and providing flexible opportunities to study in higher education institutions. Study leave and financial aid for adult students will be developed, and the opportunities for people to study while looking for work will be improved.
The education system and its financing and guidance will be developed to better support learning in the workplace. In addition, common principles will be set out for recognising prior learning acquired outside formal education. Services will be created to facilitate lifelong guidance, and such services will also focus on supporting groups that are currently underrepresented in adult education. Anticipation of structural changes affecting labour and skills needs will be developed and, in the event of restructuring of work or production, employees' skills and access to new employment will be improved through employee protection measures.
Policy preparation will draw on relevant research in the field. Stakeholders and other interested parties in the sector will be encouraged to participate extensively in the preparation.
In the Government, the reform is led by the Ministerial Working Group on Competence, Education and Innovation, and it is also discussed by the Ministerial Working Group on Promoting Employment.
Inquiries: Kirsi Heinivirta, Senior Ministerial Adviser, tel. +358 295 330 136