Finnish State Award for Foreign Translators to Claire Saint-Germain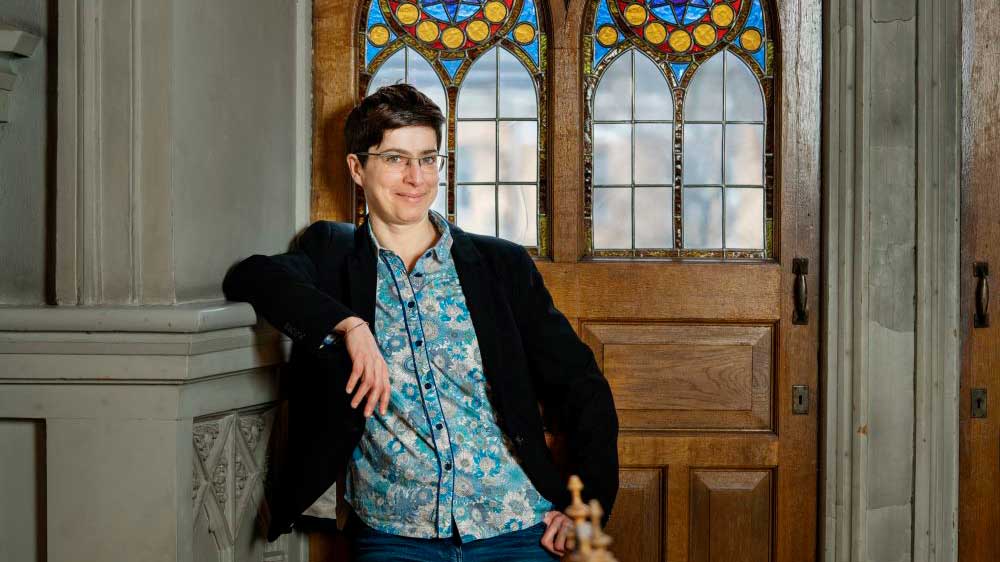 This year, the recipient of the Finnish State Award for Foreign Translators is Claire Saint-Germain, who has successfully translated Finnish literature into French. The prize, which has been awarded since 1975, is worth EUR 15,000. The Ministry of Education and Culture awards the prize annually based on a proposal by the Finnish Literature Exchange (FILI).
Claire Saint-Germain (b. 1979) started her career in 2011 and has since become one of the busiest and most respected literary translators. She has translated over 30 books: 17 adult prose works, ten children's picture books, two non-fiction books and two comic books. Many of her published translations have been Finnish contemporary literature, including works by Tommi Kinnunen, Sirpa Kähkönen, Laura Lindstedt, Aki Ollikainen, Riikka Pulkkinen, Marisha Rasi-Koskinen and Pajtim Statovci. She has also mentored many aspiring translators.
"I have been inspired by, for example, Laura Lindstedt's novels, of which I have translated Oneiron and My Friend Natalia. They are feminist and playful in tone. Both novels deal with the practices of the female voice, mind and body in fiction and question the gendered power structures in society," says Saint-Germain.
She has also enjoyed following the development of a full literary career while translating novels by Pajtim Statovci.
"It is a rare honour to be involved in the different stages of an author's career from the very beginning. In addition to being very stimulating to translate, these three novels made me travel all the way to Albania."
Claire Saint-Germain's translations have received excellent reviews in the media and have helped strengthen the position of Finnish contemporary literature in France. More than 20 titles of Finnish literature are published in French every year.
"Translation is a type of writing based on restrictions, where both restrictions and possibilities exist to the maximum. The translator travels back and forth between the symbols and meanings of two worlds. Hospitality is a very important attribute for translators; they must be very accommodating of strangers. At the same time, translators must be able to transport and translate meanings from one linguistic and cultural system to another. This requires conscientiousness and sensitivity, technique and creative power. Each book to be translated is in itself both inspiring and challenging."
At present, the translator is working on translating To My Brother by E. L. Karhu, both as a novel and a play. Her list of future translation projects includes Matara by Matias Riikonen, Heavenly Reception by Jukka Viikilä and 101 Ways to Kill Your Husband by Laura Lindstedt and Sinikka Vuola (with Aleksi Moinen), as well as comics and contemporary Saami poetry.
Inquiries and requests for interviews: Hannele Jyrkkä, FILI, tel. +358 40 534 7526, [email protected]
The Finnish Literature Exchange (FILI) takes Finnish literature international. FILI also issues translation and printing grants. FILI was established in 1977 in connection with the Finnish Literature Society. www.fili.fi, https://fili.fi/en/for-translators/finnish-state-award-for-foreign-translators/