Finnish Science Award to Professor Olli Ikkala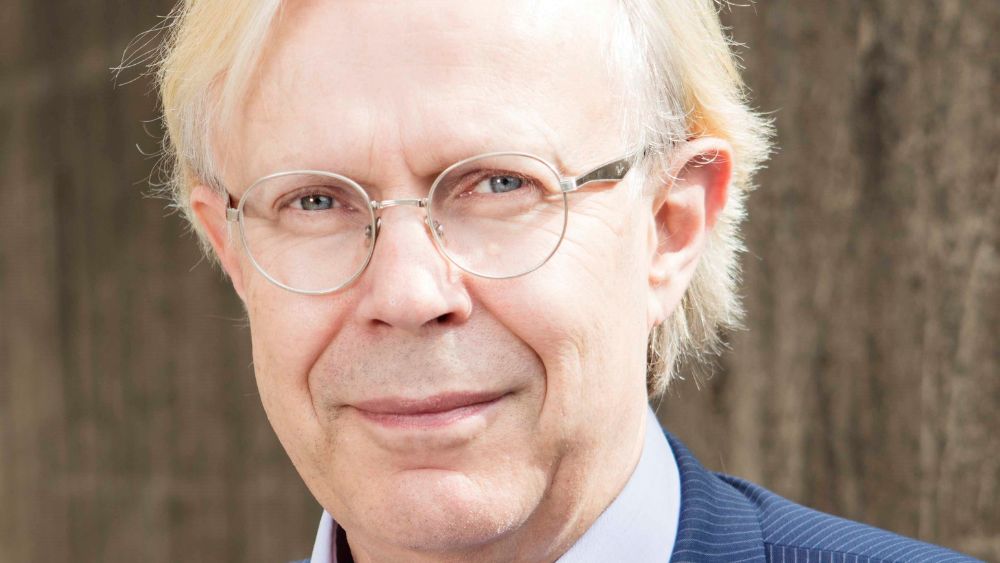 The Finnish Science Award 2023 has been awarded to Olli Ikkala, Professor of Physics at Aalto University. Ikkala's research interest is to develop new functional materials that are often inspired by materials found in nature. Ikkala's internationally recognised career is based on a combination of profound multidisciplinary expertise, networking skills and an ability to train new researchers.
"Experts in science and research play a crucially important role in Finnish society. Through research and education based on it, scientific professionals contribute to the success of our country and promote Finland's international reputation and networks. This work deserves high praise," says Minister of Science and Culture Petri Honkonen.
Minister Honkonen presented the Finnish Science Award at the Science Forum held at Helsinki Music Centre on 15 June 2023. The Finnish Science Award is granted to a Finland-based researcher or research group in recognition of significant scientific achievements.
The award is granted by the Ministry of Education and Culture based on the proposal of the Board of the Academy of Finland. The Science Award, which amounts to EUR 100,000, was established in 1997 and is granted every second year. This was the 14th time it was awarded.
Grounds for the award
Olli Ikkala (born in 1953) worked as Professor of Polymer Physics and Molecular Nanostructures at Helsinki University of Technology, later Aalto University, in 1999–2018. Since 2018, he has worked as an Aalto Distinguished Professor at Aalto University's Department of Applied Physics. Ikkala has worked as an Academy Professor appointed by the Academy of Finland twice, in 2005–2010 at Helsinki University of Technology and in 2012–2016 at Aalto University.
Ikkala graduated with a doctoral degree in the field of physics in 1983. After that, Ikkala worked in industry for ten years before returning to Helsinki University of Technology in 1994.
Ikkala is a two-time recipient of the European Research Council's (ERC) Advanced Grant (2012–2016 and 2017–2022). Ikkala received funding from the Academy of Finland's Centre of Excellence Programme in 2014–2019, when he led the Centre of Excellence in Molecular Engineering of Biosynthetic Hybrid Materials Research. He was a visiting scholar at Joseph Fourier University in France in 2007 and in 2015–2017.
Ikkala's research is highly multidisciplinary, combining in-depth expertise in physics, chemistry and materials science. The aim of his research is to develop new functional materials based on hierarchical self-assemblies, biomimetics, and materials originating from nature. The functioning of materials is often inspired by the functioning of materials produced by evolution and found in nature. Materials can also learn to function in a certain way based on their own history.
Ikkala's work as a researcher is significant and impressive. He has trained 35 doctors and nine new professors, five of whom have received research funding from the ERC. Ikkala has published more than 300 original scientific articles, and he holds around 20 patents.
Ikkala is an internationally highly esteemed researcher. He has been invited to speak at international conferences almost two hundred times. Ikkala was awarded the Emanuel Merck Award in 2002 and the Humboldt Research Award in 2019. He has held several different research evaluation positions in Europe and in the United States.
Ikkala was invited to become a member of the Finnish Academy of Science and Letters in 2003 and a member of the Finnish Academy of Technical Sciences in 2011.
Inquiries
Paavo-Petri Ahonen, Senior Ministerial Adviser, Ministry of Education and Culture, tel. +358 295 330 247
Paula Eerola, President, Academy of Finland, tel. +358 295 335 001