EU Youth Conference launches Finland's Presidency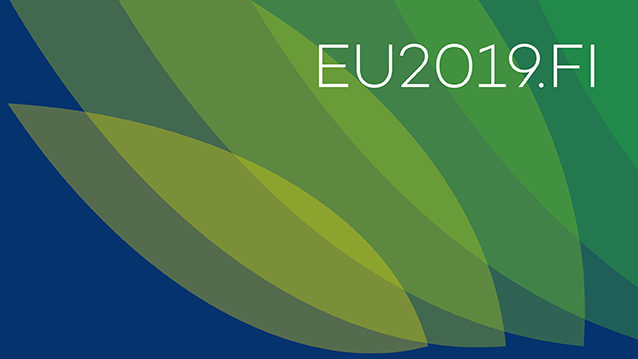 The EU Youth Conference will bring together young people, youth workers, researchers and representatives of ministries and youth organisations from several countries to discuss youth work in Helsinki between 1 and 3 July. The Conference will have 240 participants from 28 EU Member States.
The Conference will focus on youth work and on what young people think is important in developing youth worker training. The Conference is set to promote dialogue between young people and policymakers and to ensure that young people will be involved in all decision-making that concerns their interests.
The Youth Conference has five themes related to youth work and young people's lives. The discussion will cover aspects of youth work such as sustainable development, multiculturalism, digital transformation, employment and access to services.
"For Finland, the decision to launch the Presidency with a youth conference was based on our values. I'm looking forward to this opportunity to explore the future of youth work together with European youth sector professionals, researchers, policymakers and young people. Since young people and youth organisations have been included in the planning of this Helsinki Conference from the beginning, their inclusion will not remain just rhetoric in the keynote speeches," says Minister of Science and Culture Annika Saarikko.
Minister Saarikko will open the Conference on 1 July. Commissioner Tibor Navracsics will also participate in the Conference.
In the area of youth, the focus of Finland's Presidency of the Council of the EU will be on advocating youth work, on improving the quality of youth work, on facilitating the training of youth workers and on exploring digital youth work. Finland's objective is to promote the principles of the EU's youth policy and strategy: human rights, gender equality, non-discrimination, inclusion and participation.
The EU Youth Dialogue refers to the discussion between young people and policymakers on a specific topic. Its purpose is to take young people's views into account and include them in the decision-making on the EU's youth policy.
Minister Saarikko, who is responsible for youth matters, points out that Finland's objective will be to promote the participation and inclusion of all young people. "We especially seek to increase young people's participation in decision-making, including the participation of those who have had fewer opportunities to do so and those not involved in any youth organisations," says Minister Saarikko.
Inquiries: Merja Hilpinen, Specialist, tel. +358 2953 30418
Related links