Commission proposal for Horizon Europe meets Finland's objectives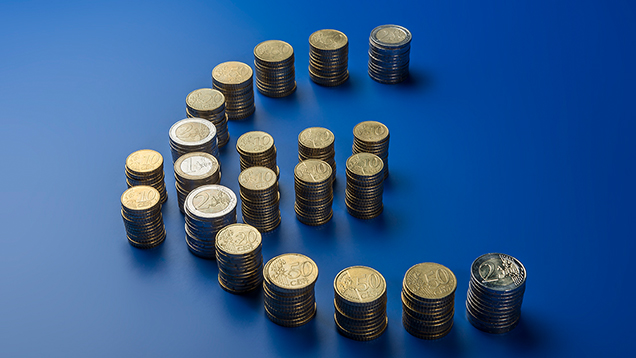 The European Commission proposes a budget of nearly EUR 100 billion for Horizon Europe, the EU's research and innovation framework programme for 2021–2027. Minister of Economic Affairs Mika Lintilä and Minister of Education Sanni Grahn-Laasonen are pleased with the proposal, which would mean a significant increase in budget funding for research and innovation.
The Commission issued its proposal on 7 June 2018. Horizon Europe would define how the EU's research and innovation investments are allocated in the future. The goal is to seek solutions to global challenges and promote sustainable development. The European Research Council would grant funding to top-class researchers and research groups for breakthrough research as part of the programme. The Commission also proposes a new European Innovation Council that would support market-creating innovations.
Towards digital transformation
On 6 June 2018, the European Commission published its proposal for a Digital Europe Programme to reinforce Europe's strategic digital capacities. The aim is to shape and support the digital transformation of Europe's society and economy. The programme focuses on key industrial technologies of the future, such as artificial intelligence, and on supporting industrial transformation, cybersecurity and digital skills.
"Finland's objective has been to increase the relative share of research, development and innovation funding in the EU budget. I am pleased that this is what the Commission now proposes. Research and innovation are among the keys to unlocking the potential of skills, reforms and economic development. Artificial intelligence, cybersecurity and data economy especially are important investment targets in the future. The Digital Europe Programme would support Finland's efforts to become a pioneer in artificial intelligence applications and a cybersecure society," Minister of Economic Affairs Mika Lintilä emphasises.
Education and skills of key importance
"It is important that the future EU budget will support top-class research and build a foundation for skills of the future. Education, skills and research are key building blocks towards a competitive and united Europe of the future. The new Erasmus+ education programme and Horizon Europe will improve also the quality and effectiveness of Finnish higher education, research and innovation," says Minister of Education Sanni Grahn-Laasonen.
There will be long negotiations before the EU reaches the final decisions on Horizon Europe. The proposal is part of the negotiations for the EU's multiannual financial framework for 2021–2017 that determine how the EU's budget will be used in the future.
Finland has been a beneficiary of the EU's research and innovation funding throughout its membership of the EU. So far, the funding Finland has received during this financing period amounts to nearly EUR 650 million. The funding is based on open competition and the high quality of projects.
Inquiries:
Jannika Ranta, Special Adviser to the Minister of Economic Affairs, tel. +358 50 340 2250
Eeva-Liisa Kortekallio, Ministerial Adviser, Ministry of Economic Affairs and Employment, tel. +358 29 506 3871
Nina Alatalo, Chief Specialist, Ministry of Economic Affairs and Employment, tel. +358 29 504 7171
Heikki Kuutti Uusitalo, Special Adviser to the Minister of Education, tel. +358 50 302 8246
Eeva Kaunismaa, Senior Ministerial Adviser, Ministry of Education and Culture, tel. +358 50 566 9088