III Innovative public sector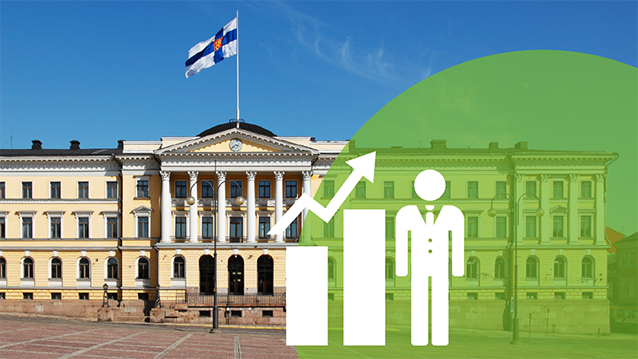 The role of the public sector is to identify and exploit the potential of RDI activities and markets to advance policy objectives and to create an environment conducive to research and the development, dissemination and adoption of innovations.
Promoting RDI is a common task for all branches and levels of government. The comprehensive, proactive and broadly inclusive approach of the Government's RDI policy needs to be further strengthened. RDI policies must be part of all policies. In addition, measures promoting RDI in different policy sectors and governmental levels should be mutually supportive and parallel.
The rapid development of research, technologies and innovation and the consequent changes in people's lives, society and the economy impose a wide range of new demands on the functioning of the public sector. RDI activities will meet the development challenges of the public sector. The innovation capacity of the public sector must be strengthened by developing operating methods, competence and incentives. Innovative public procurement, regulation favourable to research and innovation, and the opening up of public information resources will create conditions for RDI activities and demand for innovations.
Research data as well as foresight and evaluation activities must be utilised more than at present. Research-based knowledge is needed, particularly on the effectiveness of RDI activities and the impact of regulation on RDI activities.
Management and coordination of RDI policy
31. The comprehensive approach of the Government's RDI policy and stakeholder dialogue, including the Research and Innovation Council's operating model, will be developed and the preparation and implementation of the RDI policy broadened. Foresight and research information will be utilised in the preparation of the RDI policy.
32. In cooperation with the ministries, a review will be conducted of the main titles of the State budget, with the aim of utilising existing budget funds for RDI activities within the administrative branches.
Renewal of the public sector
33. The Public Sector Innovation Cooperation Group, led by the Ministry of Finance, will prepare a public sector innovation programme to support the renewal and innovation capacity of the public sector. New operating models will be piloted for the implementation of systemic societal changes.
34. Innovative public procurement will be utilised to promote sustainable growth. The activities of the Competence Centre for Sustainable and Innovative Procurement KEINO will be directed towards solving societal challenges.
35. Led by the Ministry of Employment and the Economy, guidelines and practical tools will be prepared to support the preparation of regulation favourable to research and innovation (including regulatory experimentation) as well as an impact assessment.
36. The ministries will ensure that the expertise of research organisations and researchers is diversely utilised in drafting legislation from the very beginning of drafting projects. The aim is to develop a regulatory environment favourable to research and innovation.